Written on 04/25/2017
---
---
Posted by – Steve Cohen, Director of Community Development
It's finished.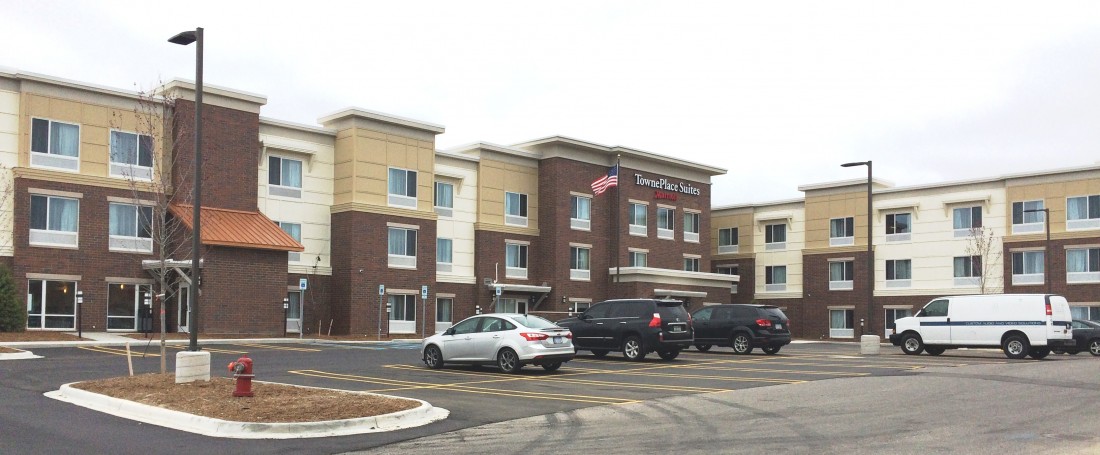 We're happy to report that after about a year of planning and construction the new three-story, 80-room Marriott TownePlace Suites Hotel is now complete and open for business. The $4.6 million extended-stay hotel is located at 3900 Baldwin Road, adjacent to Great Lakes Crossing Outlets.
The hotel is designed for business travelers and those interested in an inn that offers a full kitchen in each room, complimentary breakfast, an on-site fitness center, and laundry facilities. The building includes studio, one-bedroom, and two bedroom units.
This is owner Basil Bacall's fourth hotel within the City of Auburn Hills. His developments now total 352 rooms and approximately $16 million in capital investment.
Congratulations, Mr. Bacall on another job well done.
Source: Auburn Hills Development