Written on 04/25/2017
---
---
Basil Bacall, developer of 3 hotels already operating at the mall, plans $8.2 million project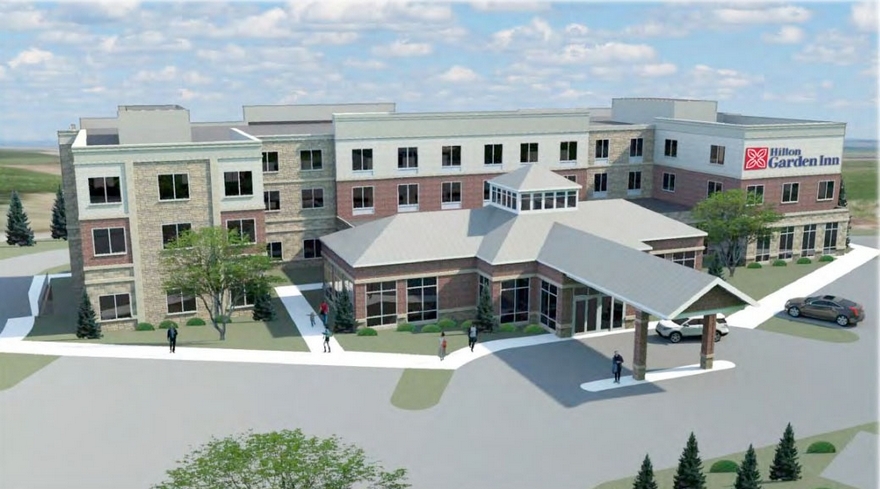 Basil Bacall, the developer of three hotels already operating at Great Lakes Crossing Outlets in Auburn Hills, has a fourth hotel in the works for the outlet center.
Construction of a three-story, 96-room Hilton Garden Inn is expected to begin in the spring and wrap up a year from this fall, according to a plan filed with the city of Auburn Hills.
If approved, the new 67,740-square-foot hotel will be built on excess land adjacent to Bacall's Marriott TownePlace Suites, a three-story extended-stay hotel with 80 rooms that opened in April 2015.
The $8.2 million project at 3900 Baldwin Road is being developed by Bacall's Truss Hospitality Development and Management LLC.
Ann Arbor-based Bowers and Associates Inc. is the architect on the project, which also includes the addition of 184 parking spaces, including 22 spaces within the shopping center's parking lot.
The project is set to go before the Auburn Hills planning comission Nov. 16.
Concurrent with plans for the new hotel, the commission will review a request to allow for a division of ownership between the two hotels, should Bacall ever choose to sell one or both of them, said Stephanie Carroll, manager of business development and community relations for the city. If approved by the planning commission, the hotel plan and land division request are expected to go before the city council for final approvals before the end of the month.
Bacall also owns and operates the Hampton Inn and Holiday Inn Express at Great Lakes Crossing Outlets, north of TownePlace Suites, along the mall's ring road near I-75.
And about six miles to the south, he and his brother Mike Bacall are also developing two hotels as part of another $14 million investment through Opdyke Hospitality Investments LLC.
The four-story hotels under construction at 907 N. Opdyke Road, between Featherstone and Center roads, include a 90-room Staybridge Suites extended stay hotel and a 92-room Holiday Inn Express & Suites. They're expected to be completed some time next summer.
Source: Crain's Detroit Business