Basil Bacall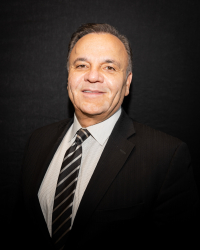 Basil is the President & CEO of Elite Hospitality Group. A true hospitality visionary and leader, Basil has led Elite Hospitality Group in becoming one of the Midwest leading hospitality companies. Basil has established a company philosophy to operate & maintain excellent guest satisfaction, maximum efficiency & highest revenue throughout all the hotels in their portfolio. The Elite system has allowed Basil to lead Elite Hospitality in receiving the most awards by any hospitality company in Michigan from the lodging industry's most prominent brands (Hilton, Marriott, IHG, etc.) Basil maintains responsibility for Elites growth in acquisition & development while overseeing the operations at all the Elite hotels. Basil holds a Bachelor of Science & Technology from the University of Michigan. Read More
Blake Bacall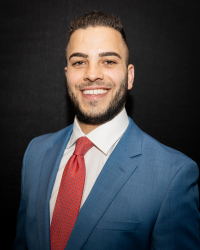 Blake is a Partner & Principal of Elite Hospitality Group. His roles include overseeing the operations at Elite hotels as well as identifying new acquisitions & development for the company's growth. Blake is utilized for his ability to recognize and visualize a successful hotel project through his extensive market knowledge & brand experience. Blake was raised in the hospitality industry and currently has 15 years of experience in managing hotels. Blake has an abundance of expertise in all areas of the industry including sales/ marketing, revenue management and asset management. Blake graduated from Oakland University with a bachelor's degree in general management.
Pierre Bacall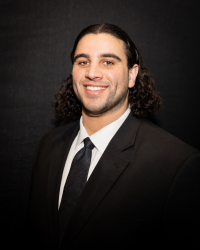 Pierre is a Partner & Principal of Elite Hospitality Group. His duties include leading the efforts & overseeing the management of all Elite Hotels. Pierre maintains the responsibility of implementing & sustaining the Elite system on a day-to-day basis throughout the portfolio. Pierre's achievements include winning multiple awards with Marriott International & Hilton Hotels which placed Elite in the top 5% of the brand. Pierre's wealth of knowledge in hospitality has accumulated over the last 15 years with every major flag in the industry. Pierre graduated from Michigan State university with a bachelor's degree in economics.
Ryan Bacall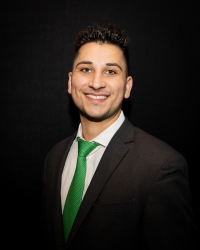 Ryan is a Partner & Principal of Elite Hospitality Group. Ryan is responsible for overseeing operations and financial reporting for Elite Hotels and developments. His experience in the hospitality industry spans 8 years and includes extensive involvement in maximizing operational efficiency and financial reporting within the Elite portfolio. Ryan's notable brand knowledge and experience allow him to ensure Elite Hotels exceed brand standards and strive on the path for excellence. Ryan's expertise in financial accounting and banking enable him to contribute across the portfolio in managing the financial reporting for operations and new developments. Ryan graduated from Michigan State University, holding a Bachelor of Arts in Hospitality Business.
Luke Joseph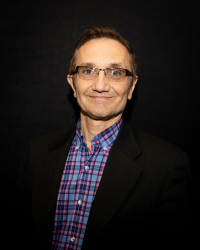 Luke is the Controller/CFO of Elite Hospitality Group. Luke oversees all the accounting and day to day operations of all Elite hotels. Luke has a Bachelor of Science in Accounting & Finance from Oakland University and Master of Taxation and MBA as well from Walsh College. Luke has 25 years of accounting experience and has managed multiple companies from Publicly Traded, to healthcare, and of course hospitality. Luke's wealth on accounting knowledge allows him to successfully oversee and provide an abundance on insight on the efficiency of the operations across Elites portfolio of brands.
Hussein Soubra
Hussein is a regional director of operations & development with Elite Hospitality Group. He has been with Elite for 8 years & brings an extraordinary amount of experience in the hospitality industry. He has been in hospitality management for 30+ years running hotels in Metro Detroit, Boston, MA & internationally in Dubai, London, Morocco, Cote d'Ivoire & Lebanon. He has been responsible to oversee restaurants, pubs along with luxury full-service hotels. He is currently responsible for overseeing the operations at all Elite hotels as well as assisting with hotel acquisitions takeovers, hotel renovations & ground up developments. Hussein also Graduated from Boston University with a bachelor's degree in finance and a minor in Hospitality Management.
Lillianna Raby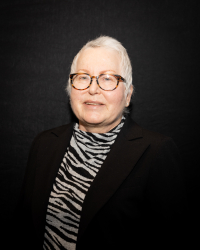 Lillianna is a staff accountant with Elite Hospitality Group. She has 30+ years of experience in the accounting field. She received her master's degree in accounting from a college located in Warsaw Poland where Lilly was born and raised. In 1996 she moved to United States from Poland and earned another master's degree in accounting from Walsh college to be compliant with US accounting requirements. Lilliana has worked for multiple CPA firms throughout her career giving her a great balance of experience working for public & private companies. Lilly has been with Elite for 5 years & continues to thrive everyday overseeing all accounting aspects of the operations across Elites portfolio.
Jasreen Hundal Sandhu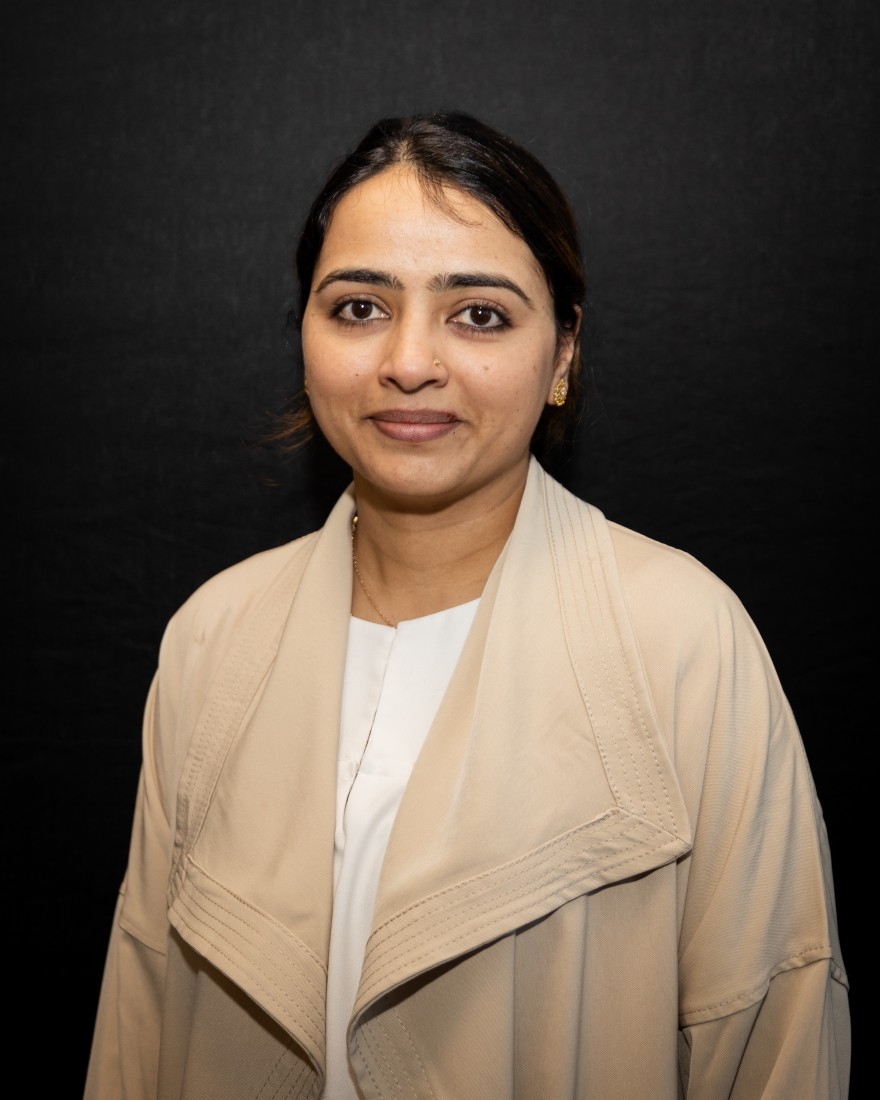 Jasreen is director of development & renovations for Elite Hospitality Group. Jas completed her Bachelor's degree in Hotel, Resort and Restaurant Management from India where she was born and raised. She then moved to Toronto, Canada in 2013 where she completed post-graduation certificate in hotel, motel and restaurant management from Centennial College, School of Business. Jasreen began her career in hotels working at the Radisson hotel Toronto East as an Accounting intern leading to different departments within.She moved to the United States in 2015 and chose Michigan as her home. Jasreen has experience with all the premier hotel brands such as Marriott, Hilton, IHG & Hyatt.